PMG has expanded authentication options
Now use Microsoft or Google accounts

PMG now supports authentication to the platform via Microsoft o365 or Google. Enabling this functionality makes it even easier to give your users access to the platform.
Like our magic link capability, enabling OAuth via Microsoft and/or Google is yet another way to let your users securely enter PMG with a simple click of a button on the login page.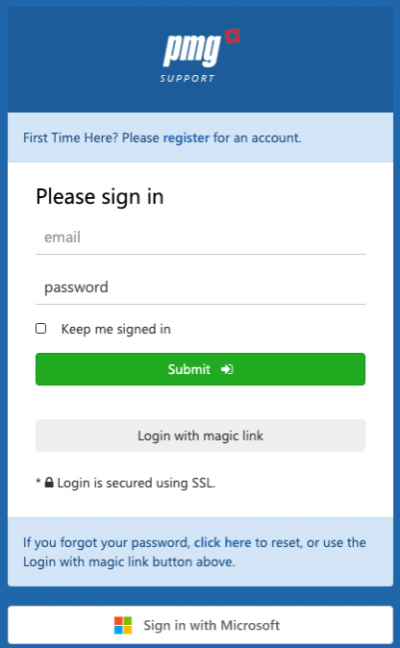 These options are available to all customers running PMG Platform version 21.1 or higher.
Interested in learning more? Reach out to our fantastic PMG Support team at support@pmg.net for more info on how to get started.