Case Central™
Dispute Management
Credit dispute management software for financial institutions

Streamline the investigation and resolution of consumer disputes
With its all-in-one portal and integrations to each customer's unique set of financial systems, Case Central™ maximizes efficiency for reasonable investigation practices and drives value with workflow automation and intelligent analytics.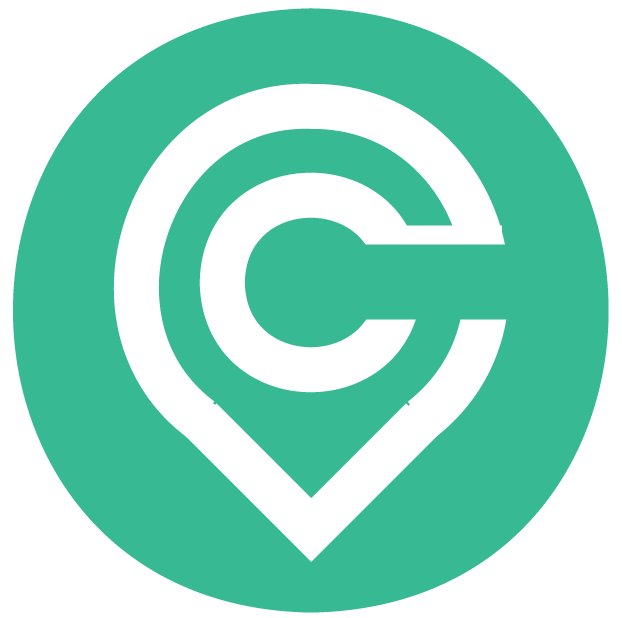 Key Features
• Integration with e-OSCAR®
• Intuitive dashboard for work management
• Data comparison to systems of record
• Templated dispute response letters
• Checklist to ensure reasonable investigation
• Auditing and reporting
The portal Home Page serves as a summary dashboard for work management and insights.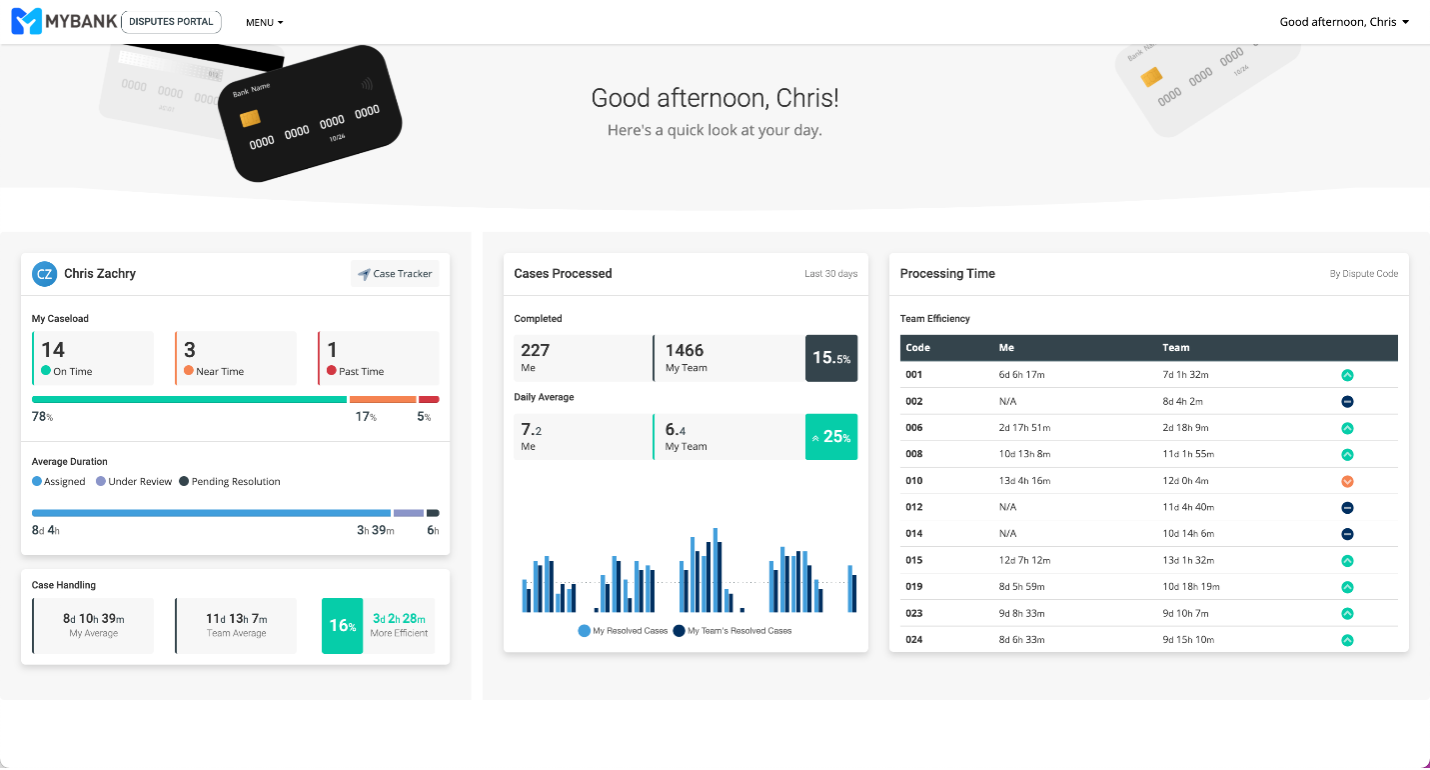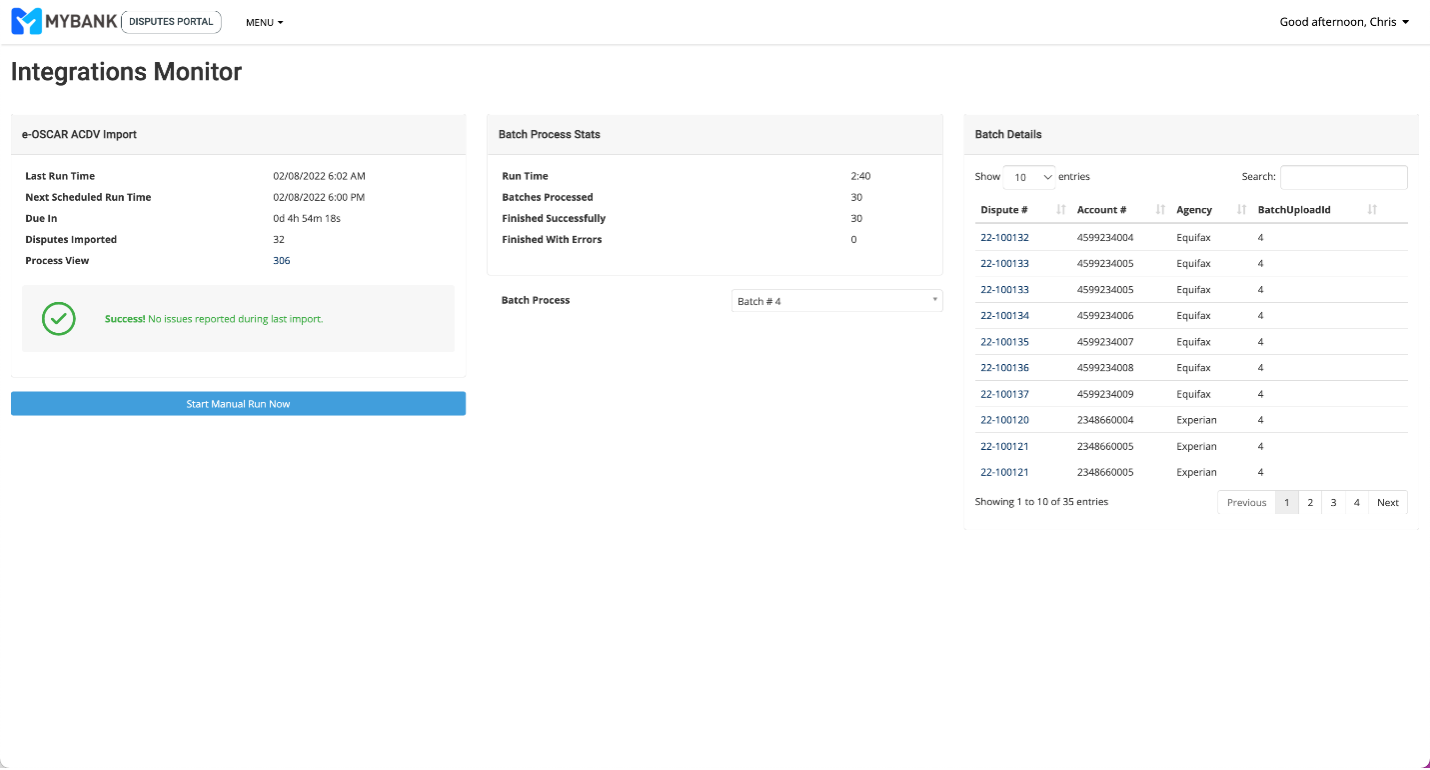 The Integrations Monitor gives Dispute Analysts key information about the latest e-Oscar® import.
Case Tracker is where Dispute Analysts go to see all of their open cases. Filters on the left allow the user to narrow down results to prioritize their work and find the cases they're looking for.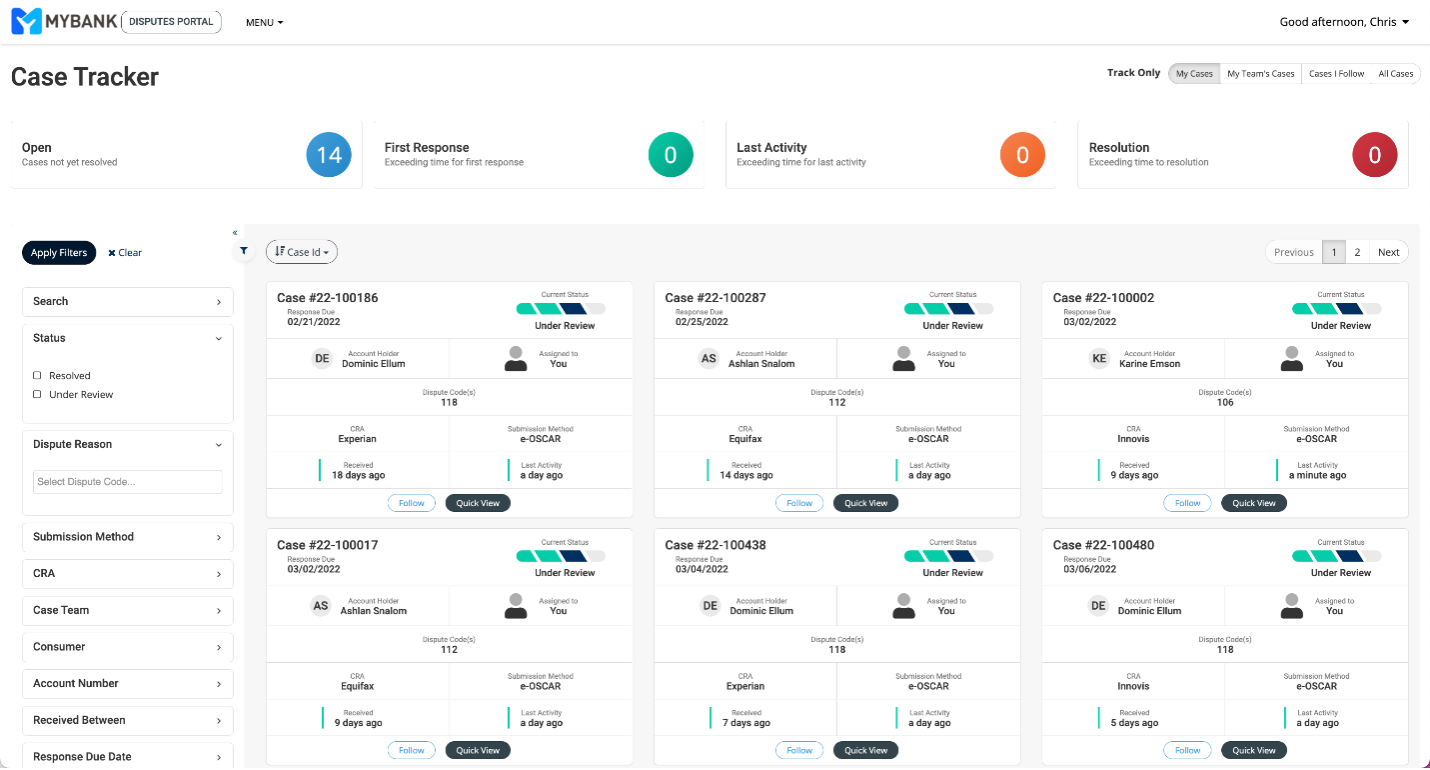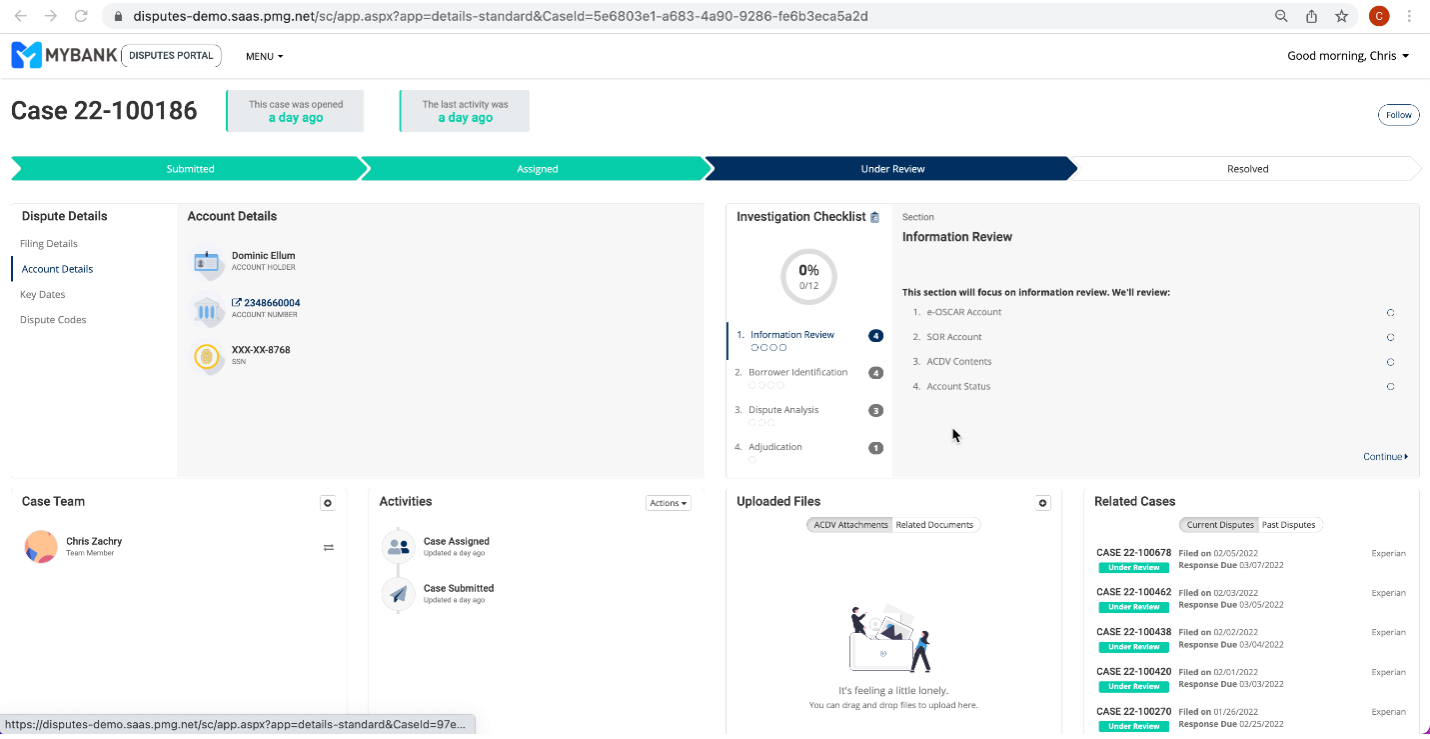 The Case Details provides a single place to find all the information needed to conduct a thorough investigation. No more hunting down data in various locations.
In addition, an Investigation Checklist provides the process steps the Dispute Analyst needs to follow during their investigation to ensure that the reasonable efforts threshold is met.
The click of a button shows the Dispute Analyst the Source of Record Information, providing an easy-to-use comparitive interface that highlights conflicting data.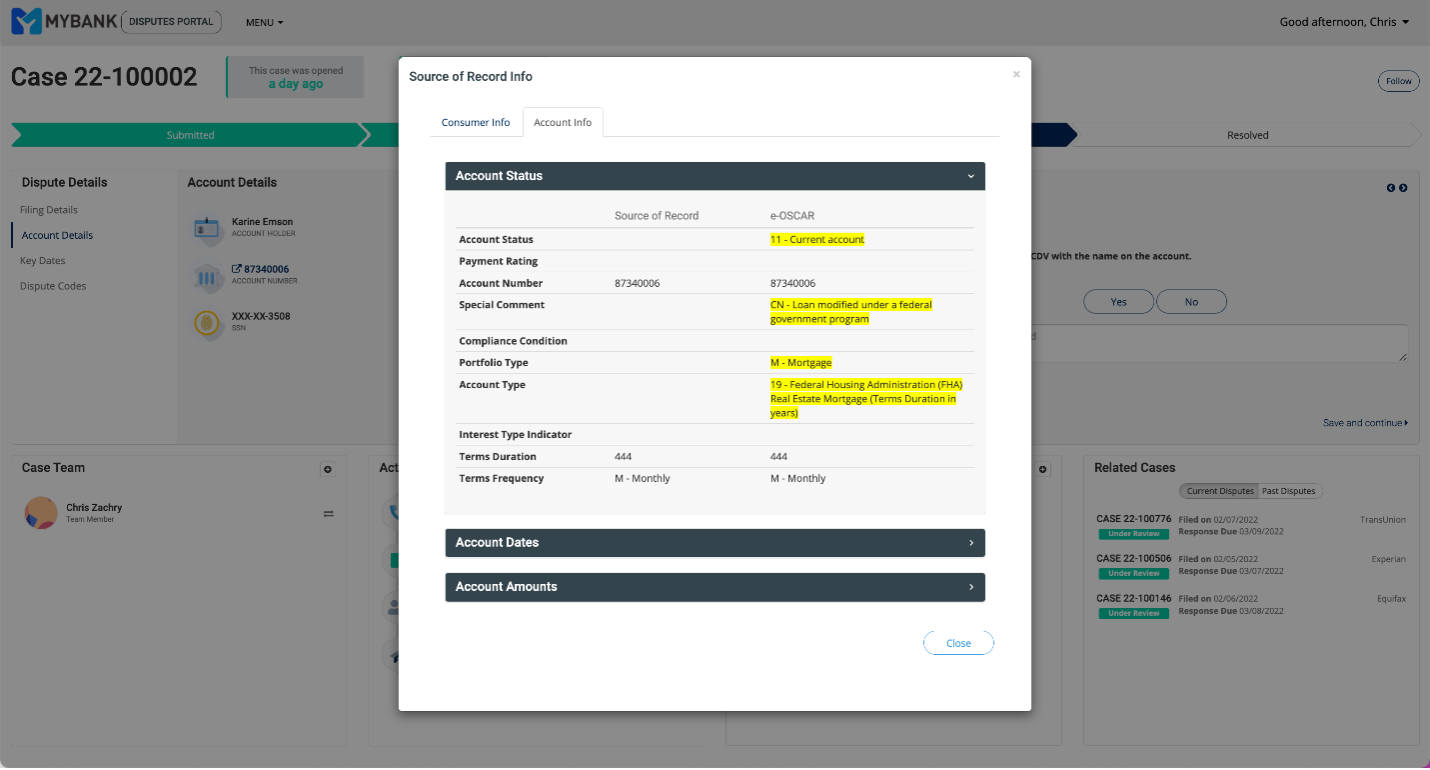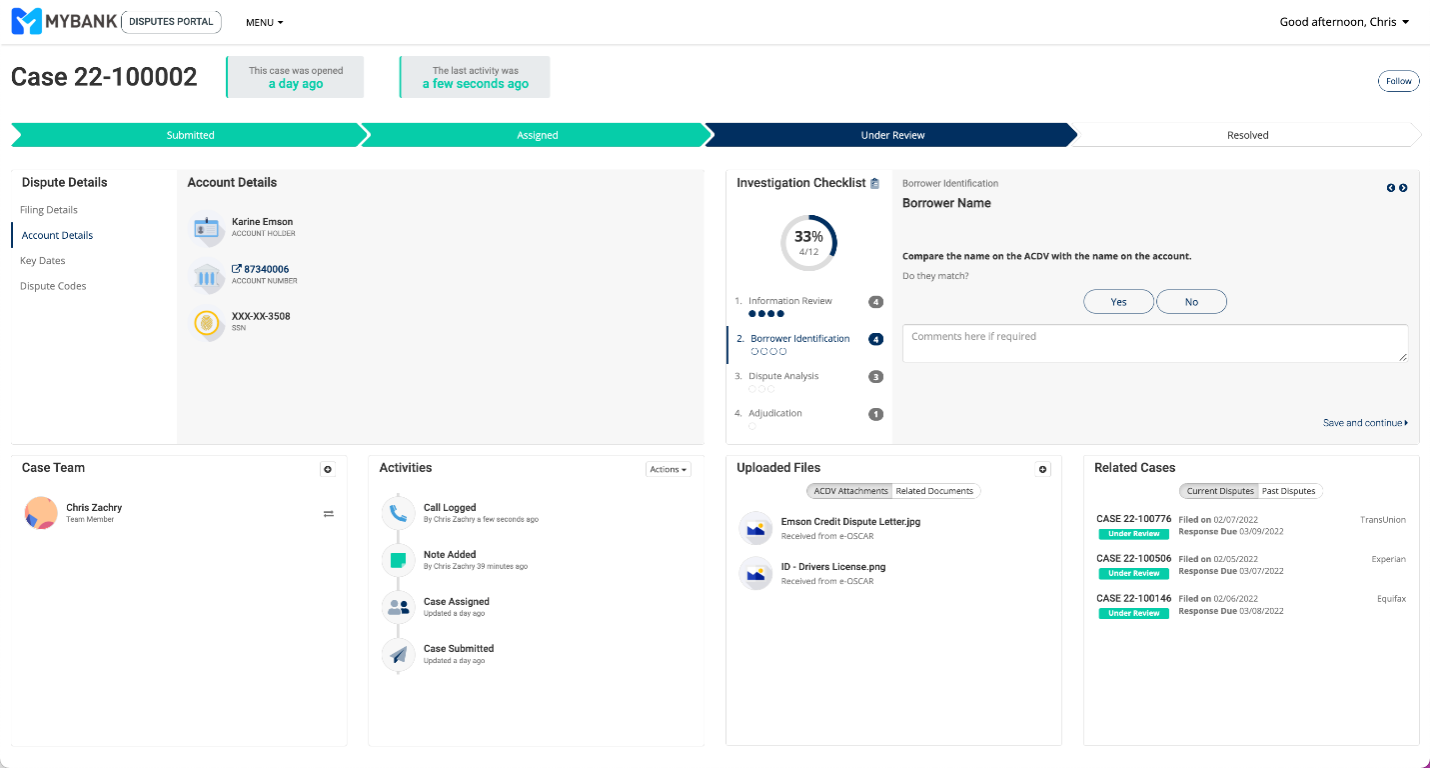 In this example, the second step on the Investigation Checklist is to compare the name on the account with the Automated Credit Dispute Verification (ACDV) form.
A close-up of this process step shows how a response is required from the Dispute Analyst. All answers are recorded, so a historical report will reflect all of the steps taken during the investigation.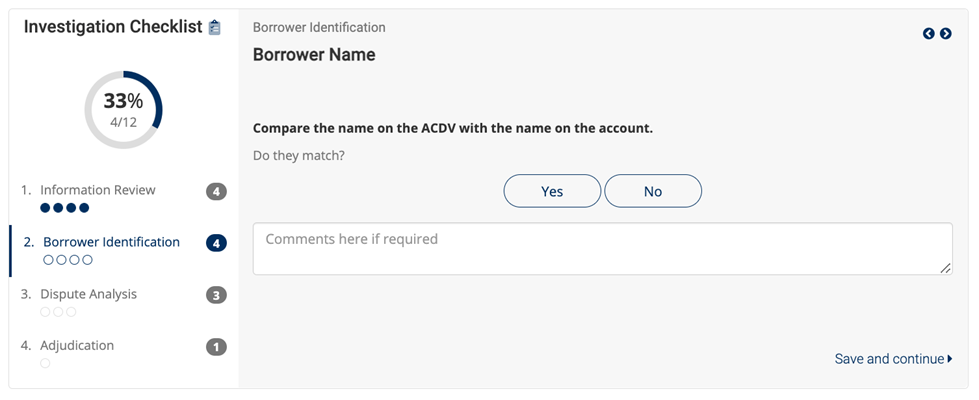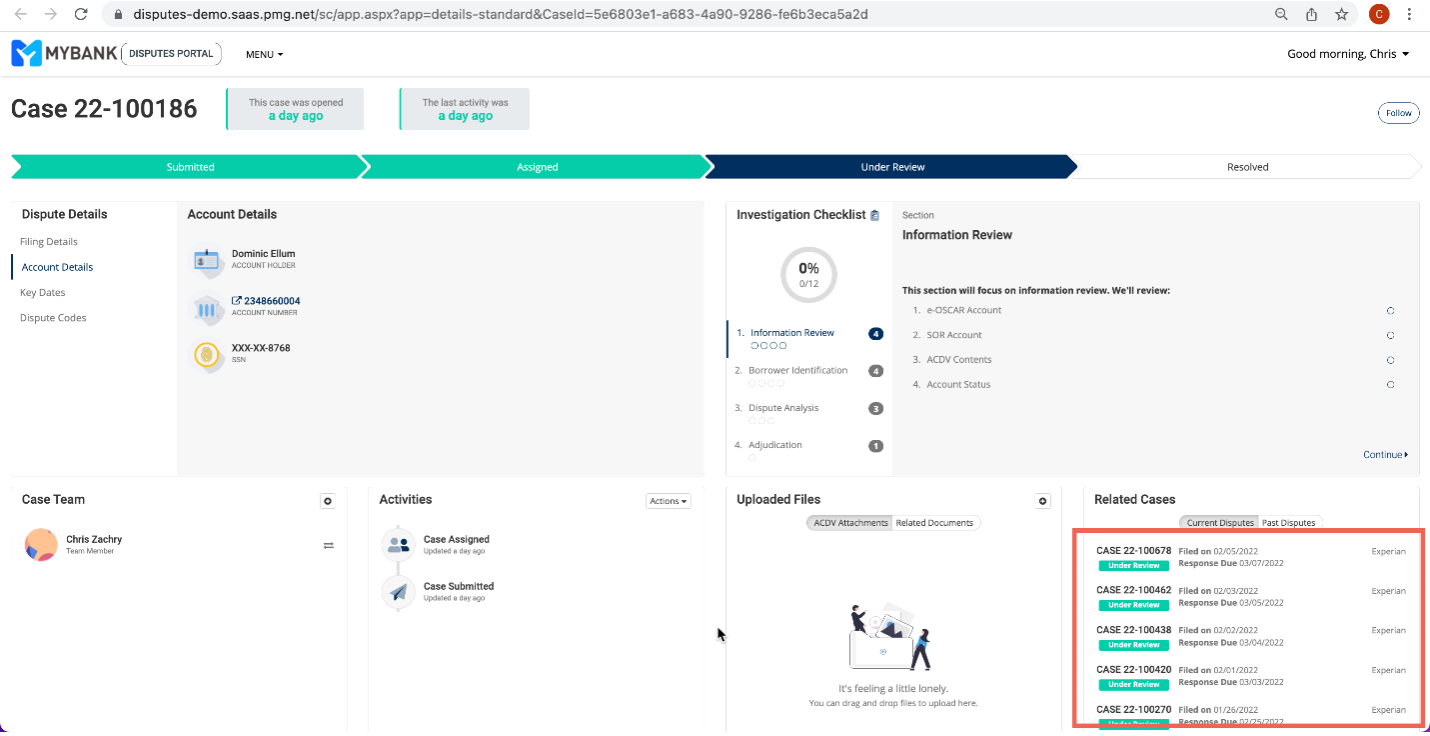 The Case Details also supports the linking of Related Cases. This feature is particularly helpful in the case of a chronic disputer.
Report Center provides an overview of case activity and highlights trends that may be significant.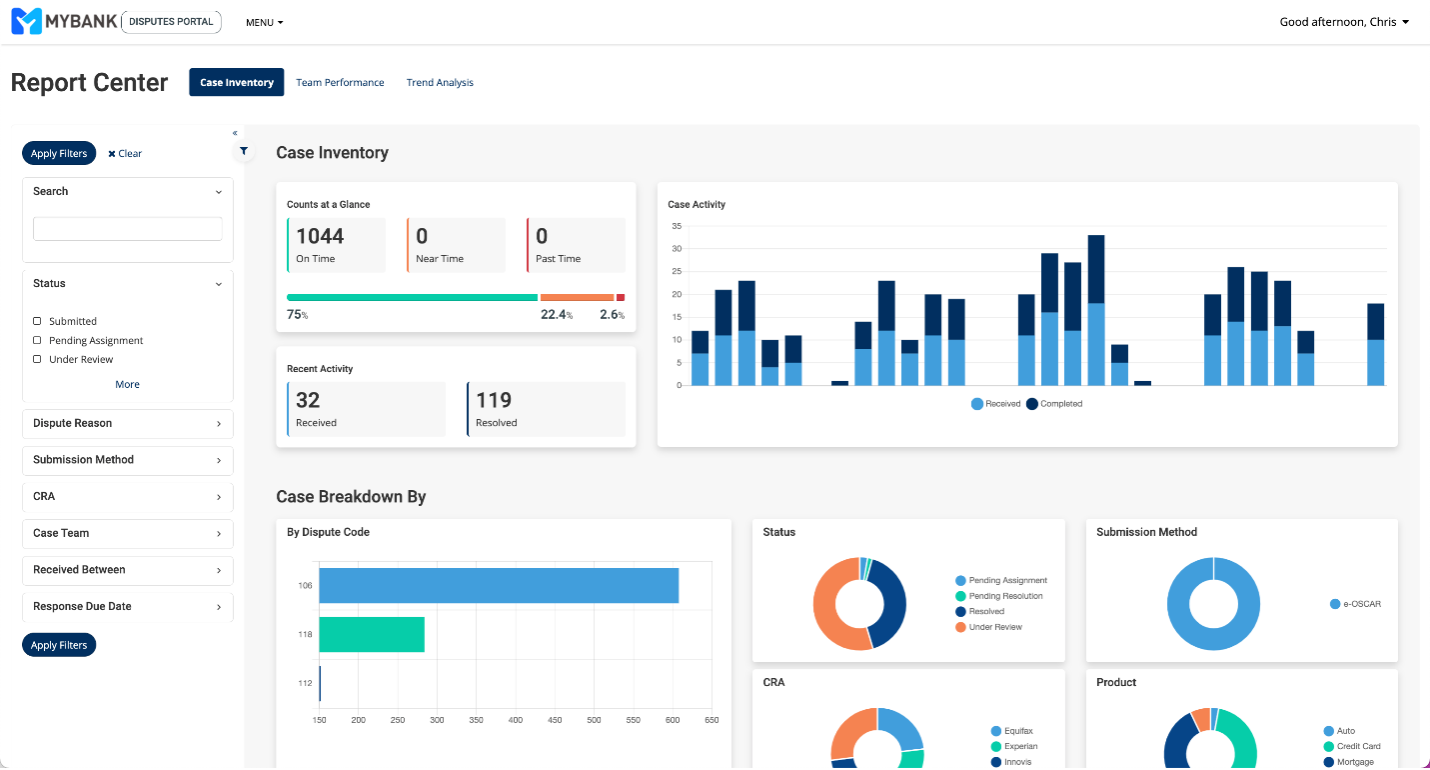 PMG delivers powerful integrated solutions to drive efficiency and compliance in business processes. With 25 years of experience serving four million end users in over 100 countries, PMG's low-code development platform has empowered leading enterprises to achieve 70%-80% savings in critical areas of their businesses.
Bridgeforce, the leading consumer banking industry consulting firm, has partnered with PMG to develop Case Central™ Dispute Management.
We'd love to speak with you about your current needs.