PMG's App Layouts get…a new layout!
Introducing Layout Builder

Some of you are probably familiar with App Layouts and, more specifically, Custom Layouts within App Designer. But with our new Layout Builder, you can effortlessly create those custom looks for your page without code.
We've made some updates in v20.4 that make it even easier for those who are not HTML savvy. This nifty feature will allow anyone to generate their own web page layouts.
The Layout Editor has always allowed users to define their own Custom Layout for a page, and that feature still exists. However, if you're not well-versed in front-end technologies and writing custom HTML, we have a new option for you.
Our new Layout Builder feature is accessed by editing a Custom Layout for an app page and clicking the upper right button to open it up.

Once in Layout Builder, you'll be able to define the exact layout you want without writing HTML. Simply add the rows you need for your content, and make sure to save your work when done.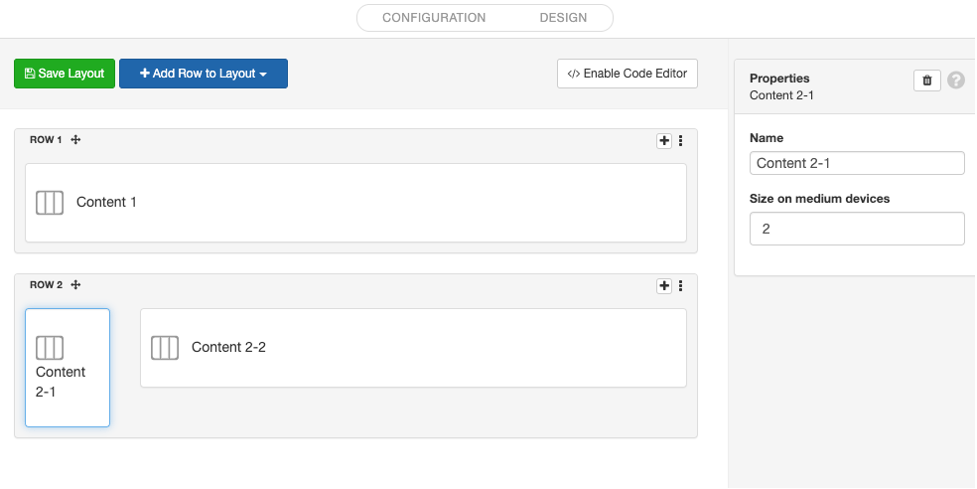 And that's all there is to it – no HTML coding required!