Got those TPS Reports done yet?
Add pop to your reports with App Designer
When you think of PMG and apps, reports are likely not the first use case that comes to mind – which is a shame!
The power of App Designer allows you to quickly and easily build rich, interactive reports that can query any type of data source – not just databases! Want to see an example?
First, let's lay a little groundwork by showing you the finished product. Below is an example is of a Work Order Time Report built in App Designer.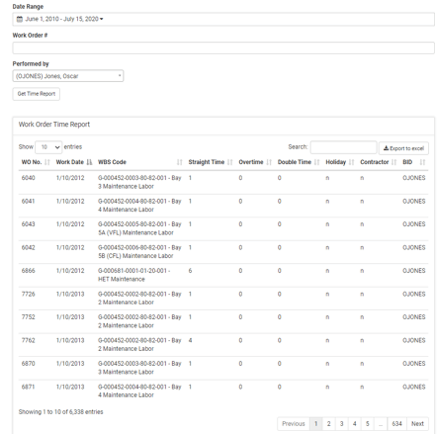 To build this report, we followed these high level steps:
Drag and drop inputs to add filters to our report: Date Range, Work Order Number, and a list of work assignees (Performed By).
Configure the report table to retrieve data from a Data Workflow using the filter inputs configured in Step 1. The data can come from a database, or from any other external system or API accessed from the Data Workflow.
Report features such as paging, sorting, export to Excel, and search can be configured with just a few clicks as well on the Table widget.
Ta da! Now you're finally ready to finally get those TPS reports done!