PMG gets mystical with Magic Links
Password assistance made easy

If you or any of your colleagues struggle with remembering your extremely secure but IMPOSSIBLE to remember passwords, PMG is on your side!
With our new Magic Link feature in v21.1, we're able to safely and securely provide a method of logging into the platform without forcing you to go into a dusty corner of your memory bank or reset your password for the 10th time this year.
As you might expect, once enabled, the Magic Link appears on the PMG logon page.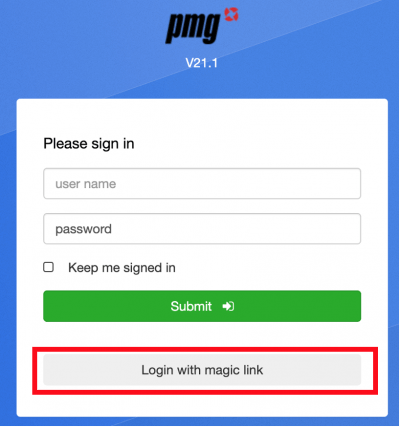 After clicking the Magic Link button, the user will be taken to a page to enter their email address. Depending on the configuration enabled by the platform administrator, users may be presented with one or both of these options:
• Receive an email with a temporary link to access the site
• Receive a one-time use code via email to enter for access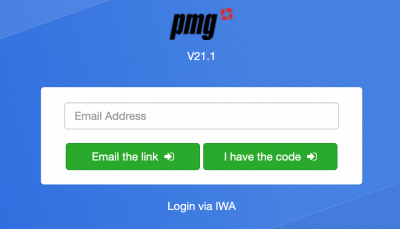 To implement this crazy magic, simply visit the new Login Link page under the Administration menu. From there, you'll be able to enable the Magic Link and configure it to your liking.
For example, the emails sent to your forgetful users can be customized just as easily as any email generated from a workflow. Here's a helpful tip – include a link to your self-service password management solution to really make the user experience great.
Now go make some magic happen!