Enable BS3 to be as responsive as it can be.
Modernize the look-and-feel of your PMG implementation by enabling Bootstrap 3.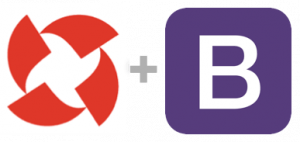 As websites and browser-based applications continue to evolve, the need for more dynamic content and responsive page designs becomes increasingly essential. The premise behind responsive design is putting content together that automatically scales elements to match the screen size a user is viewing.
The PMG platform leverages Bootstrap, an open-source toolkit, for creating and formatting responsive web pages and applications. Now forms, apps, and many of your admin screens are natively viewable on mobile devices and tablets, in addition to your desktops.
All pages designed in App Designer are already leveraging Bootstrap 3, as well as core product administration pages. To ensure backward compatibility, admins can "opt-in" for other pages.
Navigate to Administration > Settings
The team is happy to help with the transition to BS3 – don't hesitate to reach out for more information!