Oh, ho, ho, it's magic…you know!
Detailed release notes are posted on the PMG Support Site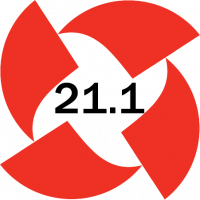 Our latest release includes a number of enhancements to make the lives of solution builders easier. If you're a Platform owner or are responsible for system maintenance, we've got some treats in store for you as well.
And of course, we haven't left out end users! Some of the new configuration enhancements will deliver a better user experience to those interacting with your deployed solutions.
Here's a sampling of what's included.
For solution developers:
Quick find navigation from all Portal pages
App Designer navigation update
Notification if others are currently editing in App Designer
Rich Text Editor option for Text widgets
For platform owners and system administrators:
Support for SQL queries over remote networks
Enhanced troubleshooting for InProc workflows
UX improvements for end users:
Anonymous user support
Warning notification of session timeout
New Map widget (in Beta)
New Manage Queue Users and Assign From Queue actions
Magic Login link action to help users with forgotten passwords 
Customers can download the v21.1 Service Pack, read the full release notes, and see a video overview of new features and updates here: Patch Level 21.1.
Here's more of what's included, listed by Platform component:
Portal
Anonymous users can browse and consume content, forms, applications, and more
Session timeout notification to warn user of how many minutes before session expiration
Quick Find shortcut (CTRL /) has been extended to work from any page
App Designer
App Designer navigation now has a Manage option with quick links to Bulk Process Control, Log Viewer, and Package Manager
Users can see if other designers are making changes in edit mode, preventing conflicts or overwriting of previous changes
Rich Text Editor option for Text widgets supports rich text without the solution builder needing to know HTML
Forms
Users opening forms in Form Designer can now filter by forms Last Deployed by Me
Radio Set form element now supports default values
Workflows
Troubleshooting support improvements for InProc workflows – re-execution and restart are enabled from the process diagram
Users opening workflows in Workflow Designer can now filter by workflows Last Updated by Me
Convert CSV to JSON action takes a file variable containing a comma delimited file and converts it to JSON saved in a workflow variable
Manage Queue Users action helps add or remove users to/from a queue
Assign From Queue action allows work to be assigned directly to a user from queue via the workflow
Register Login Link action can be used to generate a secure magic login link code that can be sent to user by email, Slack, Teams, etc. when they've forgotten their password
New and updated Connectors – Confluence, Azure DevOps (TFS)
New Slack Message action for the Slack connector supports return communication, such as messages with a Slack Bot or other specific channel
Administration
User and Groups Rights admin page now allows for Filter By Permission to find users based on their roles or rights
External groups are now supported for Report Builder permissions
External data sources now support the Relay/Agent Framework, enabling the running of SQL or other queries on the Remote Relay from forms, apps, workflows, reporting, etc.
OAuth configuration for Microsoft and Google can be set up via a new admin page then leveraged on form login by using Site Text
And this list doesn't even cover everything! To read the full release notes, logon to PMG Support site. (Link above.)