What? But it's 2022 now!
Upgrade and release notes are on the PMG Support Site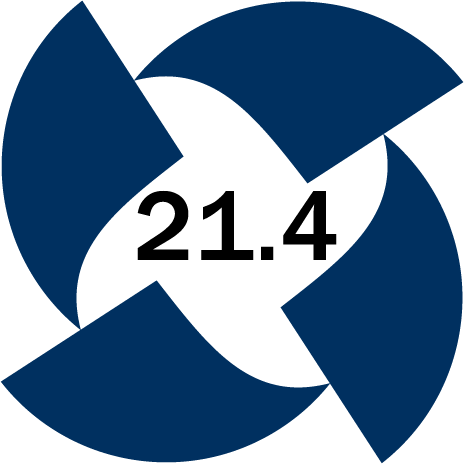 Year-end releases sometimes take a little longer to wrap up. But PMG Platform v21.4 is ready for you now!
First up, there are a couple of important changes to note. Make sure you know whether they apply to your implementation.
Some settings have been forced to a specific value on this upgrade. Refer to the Updated System Settings in the Administration section for details.
The REST action has been updated. Workflows built using PMG's REST action from v21.3 or higher cannot be imported into older versions of the PMG Platform.
Key areas of enhancement:
Security – more data encryption, Bring Your Own Key
UI – App Page wizard, Relay Agent config
Features – Comments widget, Alternate Actor timezone support
System – external file storage support, Relay Framework performance
Customers can download the v21.4 Service Pack and read the release notes here: Patch Level 21.4.
Here's more of what's included:
General
File Storage – File System and AWS S3 support offer additional options for storing files in the Platform
Data Encryption – At-rest encryption for Workflow Variables (On or Off), Form Widgets, and App Widgets, including AWS-CMK for customer "Bring Your Own Key" (BYOK) support
Alternate Actor – End Date now based on submitting user's browser timezone

App Designer
New App Experience – creating a new App Page or App Container has a new wizard experience to guide designers
Version History – app version now scoped to the page versus globally
Table Widget – can now specify "File Name" to customize the name of the Excel export file
Comments Widget – replying to and editing comments are now supported, as is data encryption
File Widget – new properties to scope files to a specific page and to alert for confirmation of file deletion
Workflows
Variables Encryption – new options to designate variables for encryption on the Start step and set Encrypt dropdown for Workflow Objects to true
Decrypt Table Output – new workflow action will decrypt table output when using data encryption
InProc Workflows – enhanced to run and wait with Timer actions, providing the same behavior as standard Engine-logged workflows
Custom Icons for Actions – designers can customize the image icon for their Workflow Functions
Connector Updates – Microsoft Dynamics, Azure Office 365, SAP, JDEdwards, HP OO, e-Oscar
Administration
Data Maintenance – new sections in Expunge are "Workflow Scheduler Logs" and "Mail"
Updated System Settings – see Release Notes for details