PMG expands Query Validator
Test your SQL in Forms & App Designer


By now, many of you are aware of one of the handiest features in the Workflow Designer – the Query Validator on the Database Action. We're proud to announce that we've brought this nifty tool to the areas of the Platform where you build solution front-ends.
The Query Validator allows you to quickly test and adjust your SQL queries within App Designer and Form Designer.
For forms, you'll find it in the Form Designer where you set the data source for a form element. Standard questions will show a blue circle icon with a checkmark. Click the checkmark to pop open the Query Validator.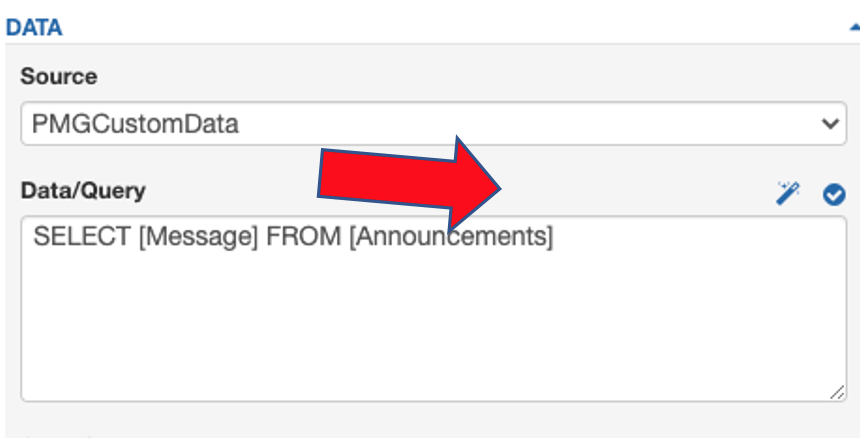 Once you have Query Validator open, you'll be able to test your SQL queries directly, view results, and adjust as needed.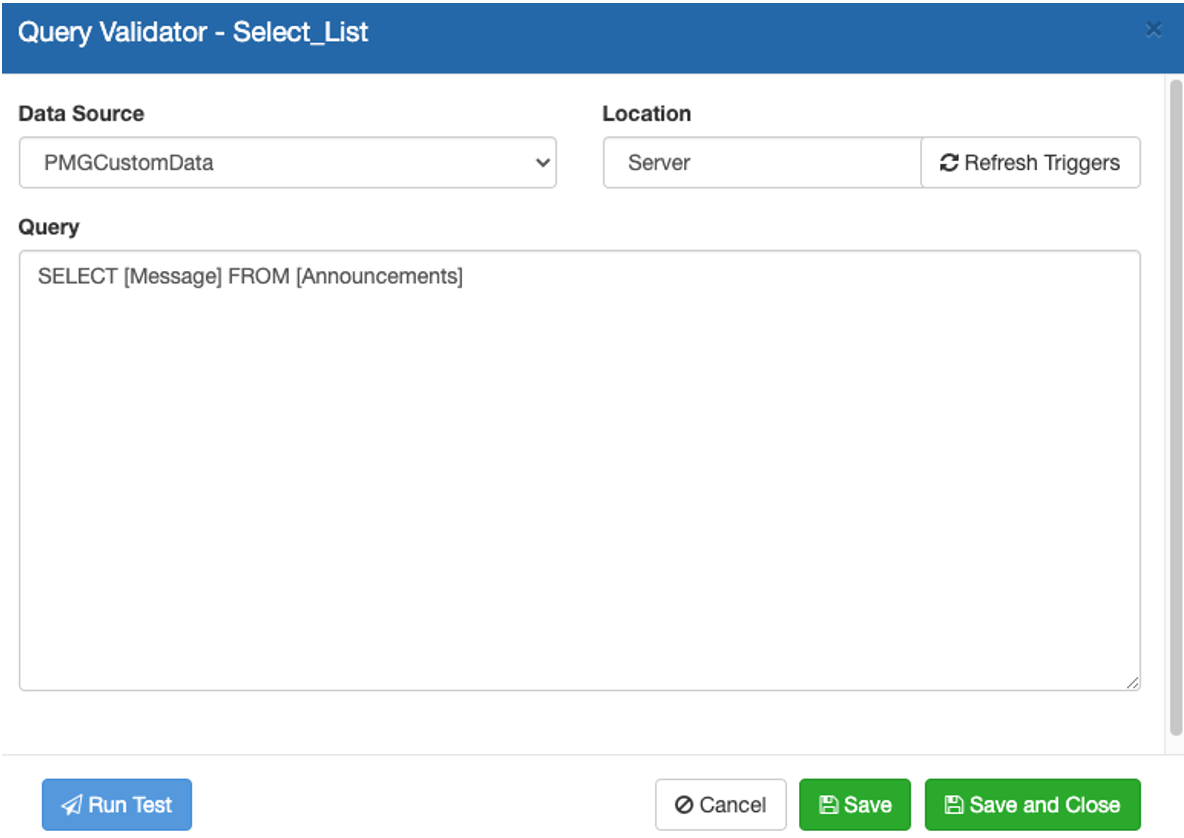 For portals and dashboards, the App Designer experience is similar. When SQL is defined as the data source for a widget, look for a similar checkmark icon that will pop open the Query Validator.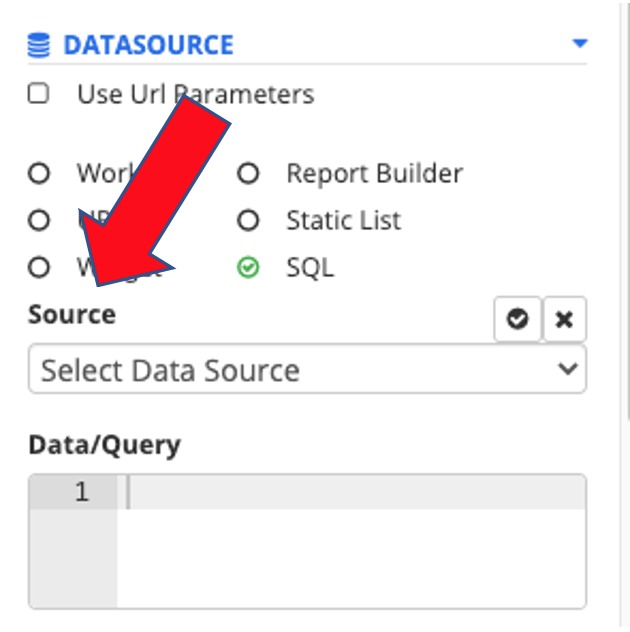 So, while we can't validate vote counts or the effectiveness of a COVID-19 vaccine, we can certainly validate your SQL query throughout the PMG Platform!