Advanced Search gets more… advanced! ?
Get the new look


You may be familiar with the capabilities of Advanced Search Widget in App Designer – but as good as it is, we're always trying to improve!
Now, if you want to add more style to your search results, Item Template styling allows you to change the look of each record.
So what are you waiting for? Turn rows into cards, format your fonts, add buttons, whatever…the world is your oyster. Go from drab to FAB now!
The Advanced Search Widget traditionally presents data returned to the widget in the form of a table with filters:

Functional, but pretty dull.
Now with Item Template styling, each record can be styled. Styling for the Advanced Search Widget is supported in the widget properties under Advanced > Item Template. Just check the List View property and add HTML for formatting. Your applied styling will be reflected when viewed.
Here's how it looks on the back-end: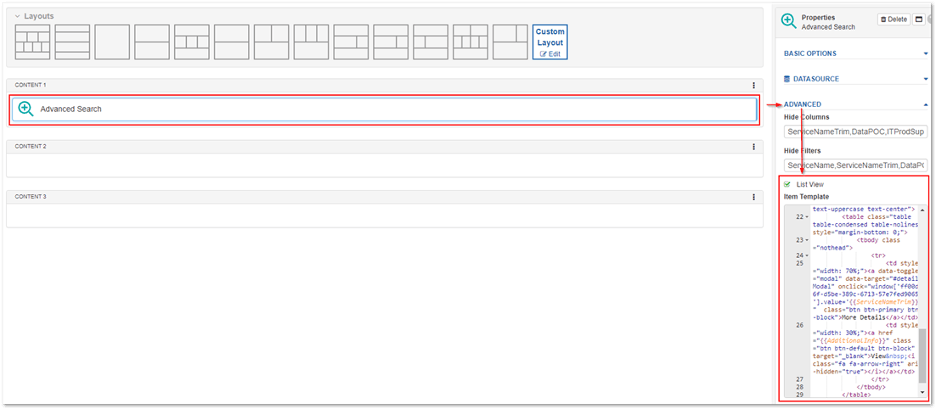 And here's how it looks to your users!:

That's all there is to it. Now you're ready to show off your new look!