PMG Customers in the News
Read up on what your peers have been up to

Since we haven't been able to get together in person for over a year, we thought it would be fun to catch up on what's been going on in our customers' worlds lately. From breaking new world records to introducing new sure-to-become-favorite products, you guys are killing it!
Who's been working on the front lines of the COVID-19 pandemic, and who's provided disaster relief to recent tornado victims? Who's making news in women's sports, and who's working on innovative new environmental sustainability initiatives?
Find out the answers along with other interesting news and fun facts about your PMG community.
McKesson was selected last year to operate as the centralized U.S. distributor for frozen and refrigerated COVID-19 vaccines and the ancillary supply kits needed to administer them. In December 2020, McKesson began distributing the ancillary supply kits for the Pfizer vaccine. Later that month they began distributing Moderna's vaccine, and on March 1, 2021 they began distributing the Johnson & Johnson vaccine. Thank you, McKesson!
Also on the distribution front, CVS is now offering vaccinations in 44 states at nearly 2,000 stores. They recently announced that they've administered more than 10 million doses of the COVID-19 vaccine.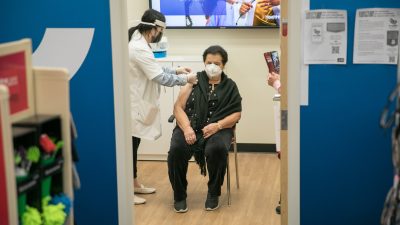 And CVS just announced the availability of COVID-19 antibody testing at MinuteClinic locations across the country. With just a finger stick blood sample, patients can learn in 15 minutes whether they've been infected with COVID-19 in the past. Wow, that's fast!
(CVS fun fact: CVS stands for Consumer Value Store.)
Support during the pandemic has come in other forms as well, such as the approach of Ethias, Belgium's third largest life and non-life insurer. Their four pillar plan has focused on protecting employees, clients, and the company, as well as supporting the Belgian economy and its recovery. Among other actions, Ethias proposed free extensions of coverage to insure health care staff and the thousands of volunteers who work alongside them, reimbursement of certain premiums, and the insuring of vaccination centers. Kudos to Ethias for their innovative and supportive practices!
On the consumer front, General Mills has just announced a first that seems hard to believe. Did you realize that Pillsbury cookies have never been available in your grocery store's cookie aisle? Ikr?! Well, that's about to change as Pillsbury has introduced their first ever cookies available without the need of an oven. Yum!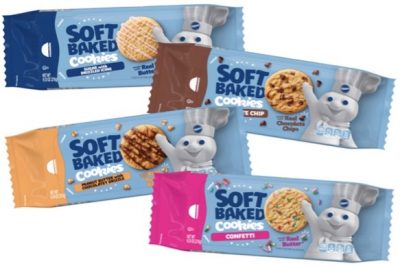 And now to change gears (pun intended!), Porsche received its fourth Guiness World Record for the highest indoor speed in their all-electric Taycan car. Other titles they hold include: longest vehicle drift in an electric car, the fastest vehicle slalom, and the heaviest aircraft pulled by a production car. Nice!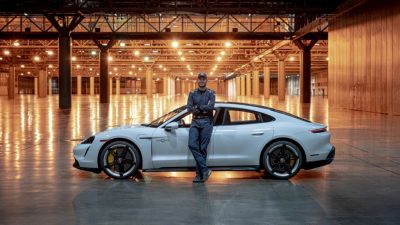 Speaking of winning… Stanford just won the N.C.A.A. women's basketball title for first time in 29 Years! The Cardinal not only survived a season that left them without a home for nine weeks amid the pandemic, but they conquered it. Way to go, ladies!
Meanwhile, The Home Depot has been rallying aid to those affected by recent tornadoes in the Southeast. On March 26, 2021 Georgia experienced the strongest tornado it had seen in almost a decade – an EF-4 tornado with 170-mph winds. In response, Team Depot, the company's associate volunteer force, took immediate action to assist with relief efforts, packing and delivering more than 200 disaster relief kits including critical items like N95 masks, paper towels and gloves. Let's hear it for community support!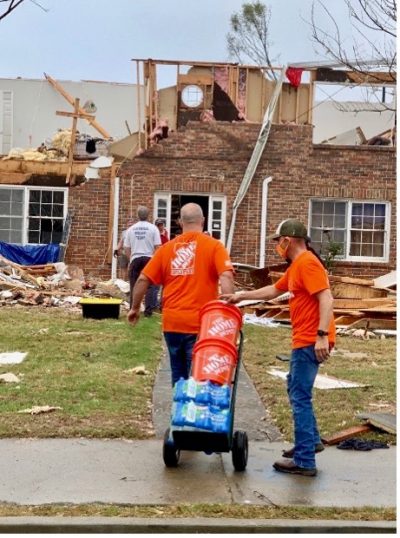 And on the West Coast of the U.S., CSAA recently launched the Green Repair Network™ as part of its commitment to environmental sustainability. Thirty-three auto repair facilities in California will be officially certified in the network by meeting or exceeding the program requirements, which include strict standards around emissions, pollutants, water and electricity usage, and the disposal of hazardous waste. Thanks, CSAA, for your environmental stewardship!
This list is far from comprehensive. We have the best customers, and unfortunately, we've left a bunch of you out. Please contact us to fill us in on the latest exciting news at your organization!