PMG App Designer – Search App
Improving the category experience

We're excited to shine our Solution Spotlight on a Search App built with the PMG App Designer!
You're probably all too familiar with walking the fine line between a robust category structure and one that has so many categories that end users can't easily find what they need. To address this challenge, our customer was looking for a more responsive interface for its service categories.
Fortunately, PMG's App Designer provides the ability to design more intuitive solutions. By leveraging the feature-rich widgets provided in App Designer, the customer was able to dramatically improve the navigation user experience for employees.
Here is a genericized view of a Categories landing page:

The user clicks on a tile for the category they want, and the system automatically applies filters to show only available services or entities affiliated with the selected category. An underlying search function renders the results and provides an option to drill into/filter the results even further.

These filters are dynamic and dependent on the datapoints returned for each of the items displayed in the search result.
In addition, each of the search result items can be configured to include a modal dialog box to display more details on the selected item by clicking "More Details" on the search result item.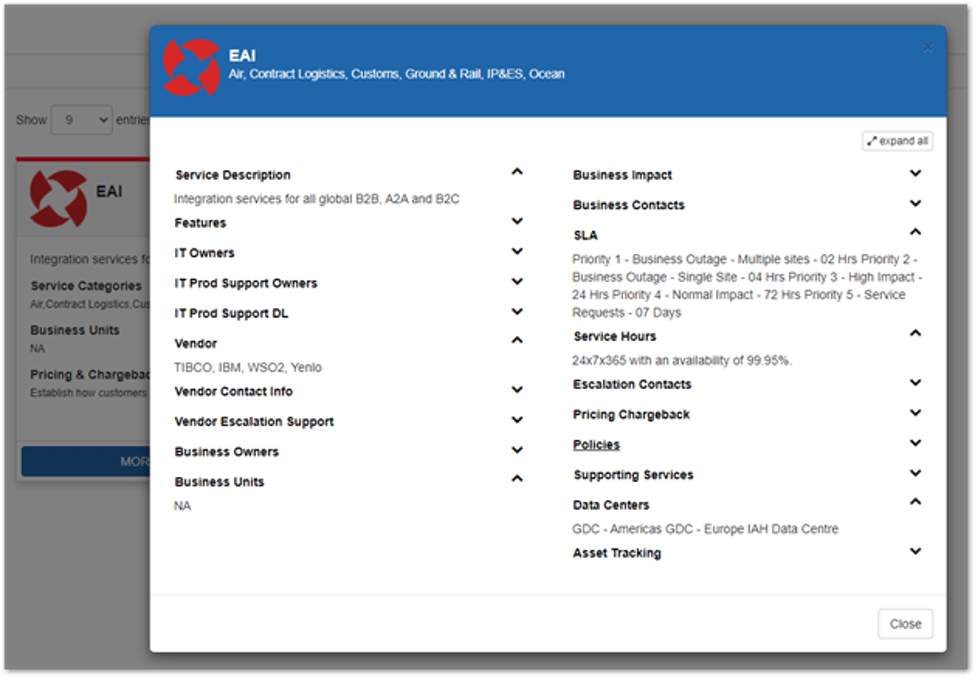 This Search App is a great use case for App Designer. Reach out to us if you want to discuss recommendations for how your organization could best leverage the App Designer.