PMG Package Manager gets a boost
Well packaged, Packages!

If you work with the Platform, chances are you are well aware of the power of Package Manager and how easy it is to use. Well, believe it or not – the geniuses of the PMG Product Team found a way to make it better!
We've created Related Items to help users make sure they've included all necessary items in a package. You can think of it as your own personal quality checker that prevents any mishaps before shipping.
Package Manager has been fantastic to use from day one, but building packages has always required some level of careful planning by the user. For example, if you're packaging and migrating an onboarding Form and Workflow, it's on you to remember to add both items to the package. If one was forgotten, you'd find out the hard way!
Related Items is here to support the forgetful package builder. In any package you're actively editing, you'll notice a new button for Related Items located directly above the items selected in the current package.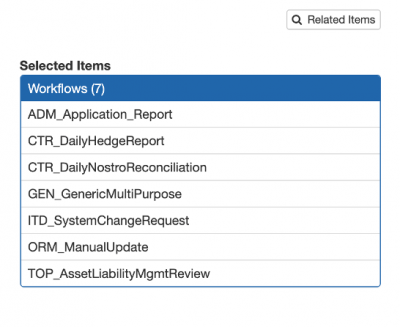 Click on it, and a new window will pop up for Related Items. Click the Find Related Items button to generate a list of artifacts that are related to the items in the current package, but not currently included in the package.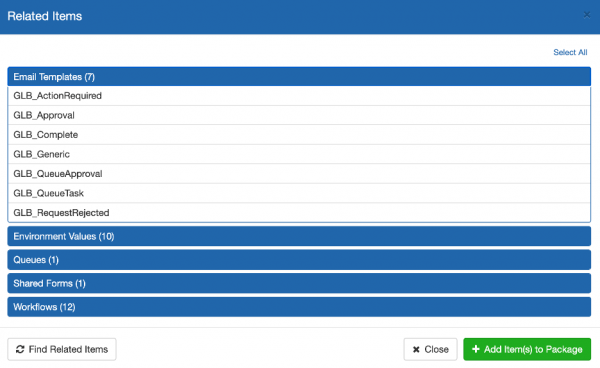 Once you've generated your list of Related Items, it's simple to add any missing ones to the current package. And of course, you can leave out items that you don't need.
Just knowing you have everything you're supposed to in your migration package is a huge relief – not to mention a huge timesaver!