You asked. We answered.
Now available: Zoom account management solution template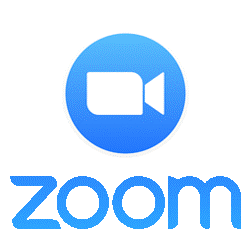 Based on the results of our recent customer survey, PMG has developed an application for creating and managing Zoom accounts. This solution is now available on our Support Site, free to PMG customers.
This pre-configured solution will facilitate integration of Zoom requests with existing request management systems. In addition, the included dashboard will enable easier lifecycle management of Zoom accounts going forward.
To download the Zoom solution configuration files, go to the Solution Templates page on the PMG Support Site.
Also, it's not too late to respond to our customer survey and provide your own input regarding other solutions you'd like PMG to deliver for free.
PMG Solution for Zoom Account Management
PMG's solution template supports Zoom account creation and updates.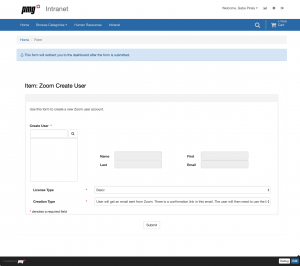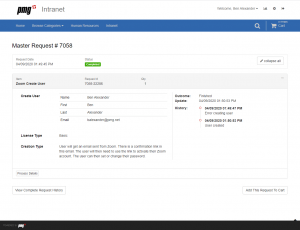 A management dashboard shows the breakdown of free versus paid Zoom licenses, as well as the clients where your users have installed Zoom. A summary of your Zoom accounts appears below the usage charts.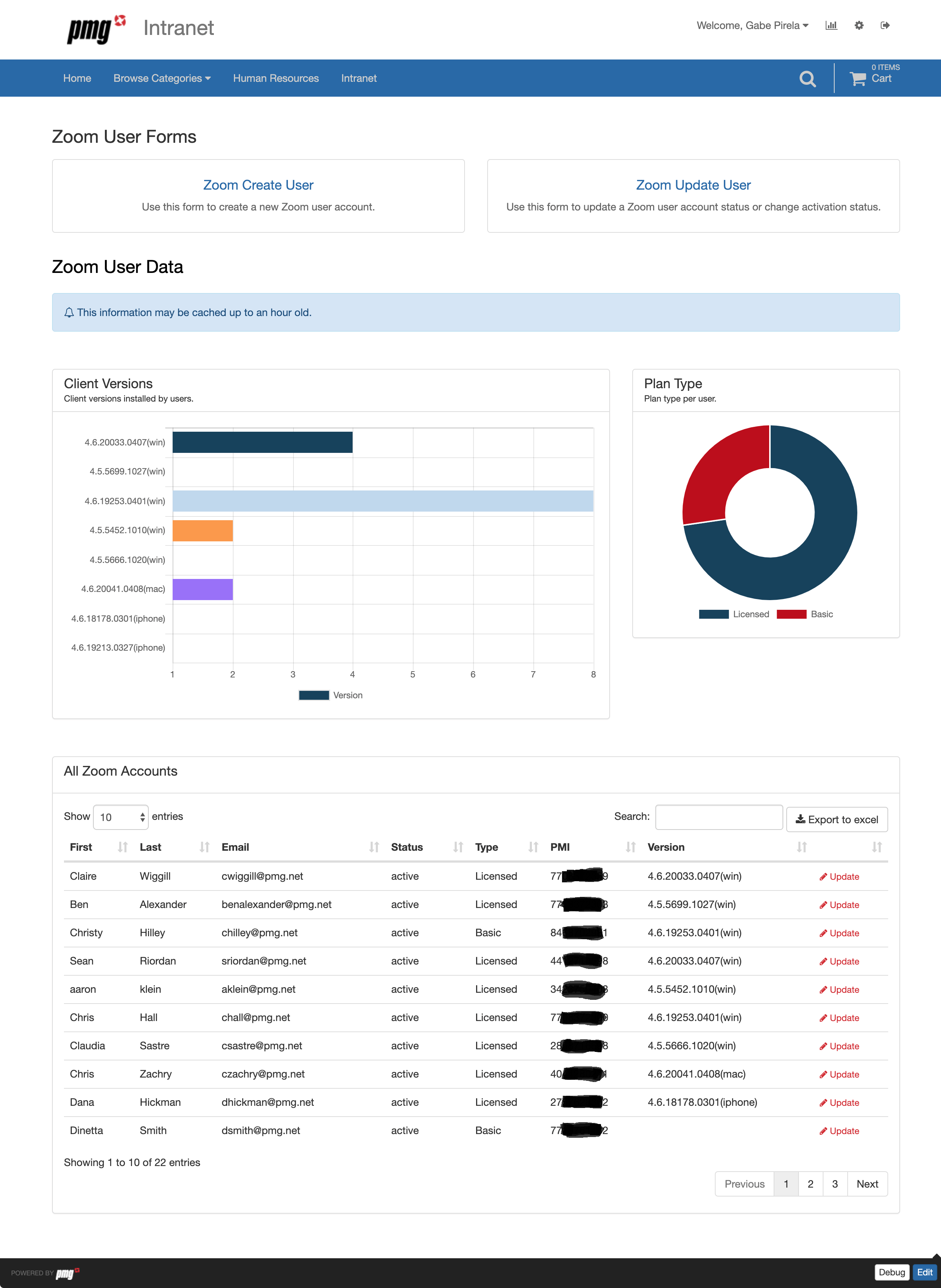 This solution will function in its entirety on any instance running PMG v8.10 and up. The forms and workflows (but not the dashboard) will function in v8.5 and up.
A Zoom connector is not required for this solution to run, although the solution for PMG's latest release, v20.1, includes and leverages PMG's Zoom connector at no additional cost to the customer.
More information is available on the Support Site, and as always, PMG is here to help you if you need support.