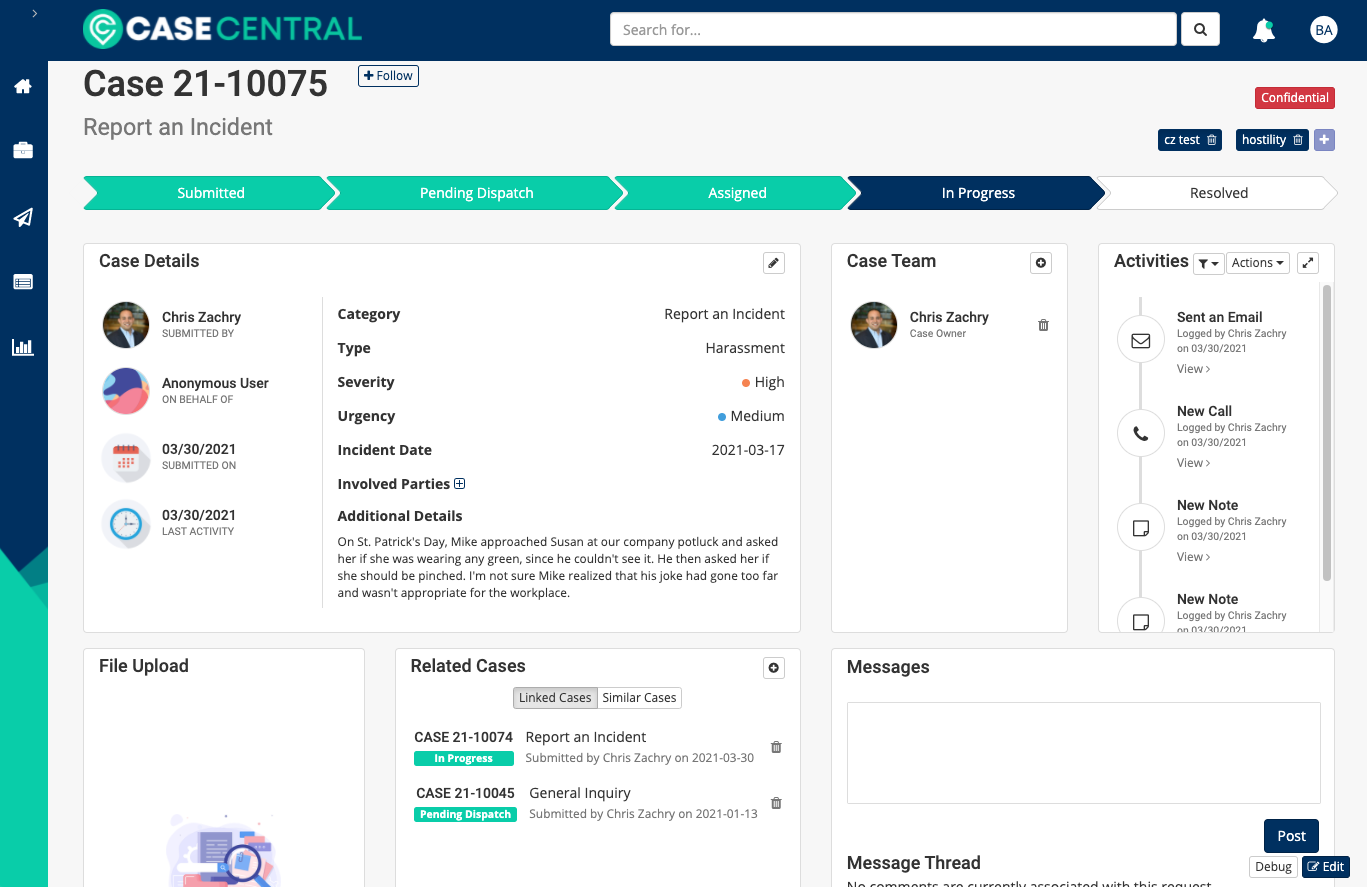 Tired of struggling with emails and spreadsheets to manage employee cases?
Want to provide a better experience to the employees you support?
Case Central™ HR is PMG's employee case management application, offering small and mid-sized organizations a cost-effective way to manage employee cases or incidents.
Supports employee inquiries and investigations with configurable case types
Improves operational efficiencies, reducing headaches for the HR organization
Delivers better service to employees, keeping them happier and more engaged
Provides better visibility to management and early insight into trends
Quick and easy to implement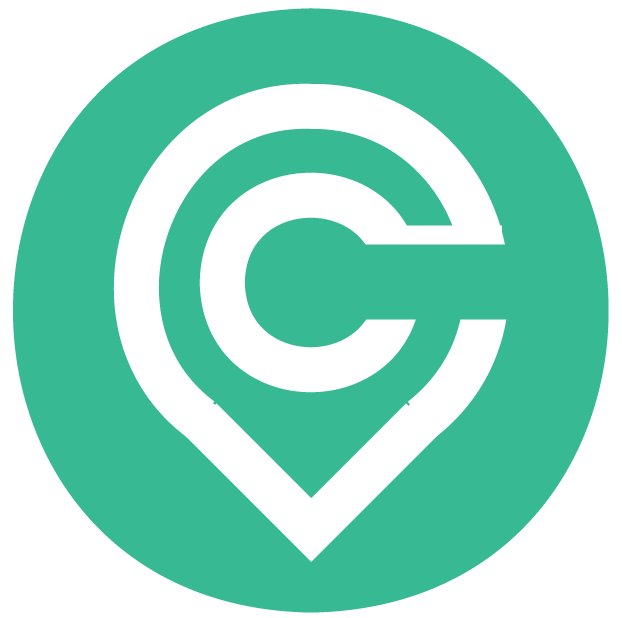 Everything You Need in One Place
Case Central™ HR offers the features and functionality needed most by HR professionals:
Case Creation
Case Dispatch and Assignment
Case Prioritization and Escalation
SLA Tracking
Email Templates
Dashboards and Reports
Security and Data Privacy
Deliver a Better User Experience
Employees are more engaged when they have the answers they need.
Portal page shows employee profile with summary information and announcements
Case status information is available at all times
Direct messaging via Case Details page reduces back-and-forth emails
Knowledge base with robust search encourages self-service and minimizes case volume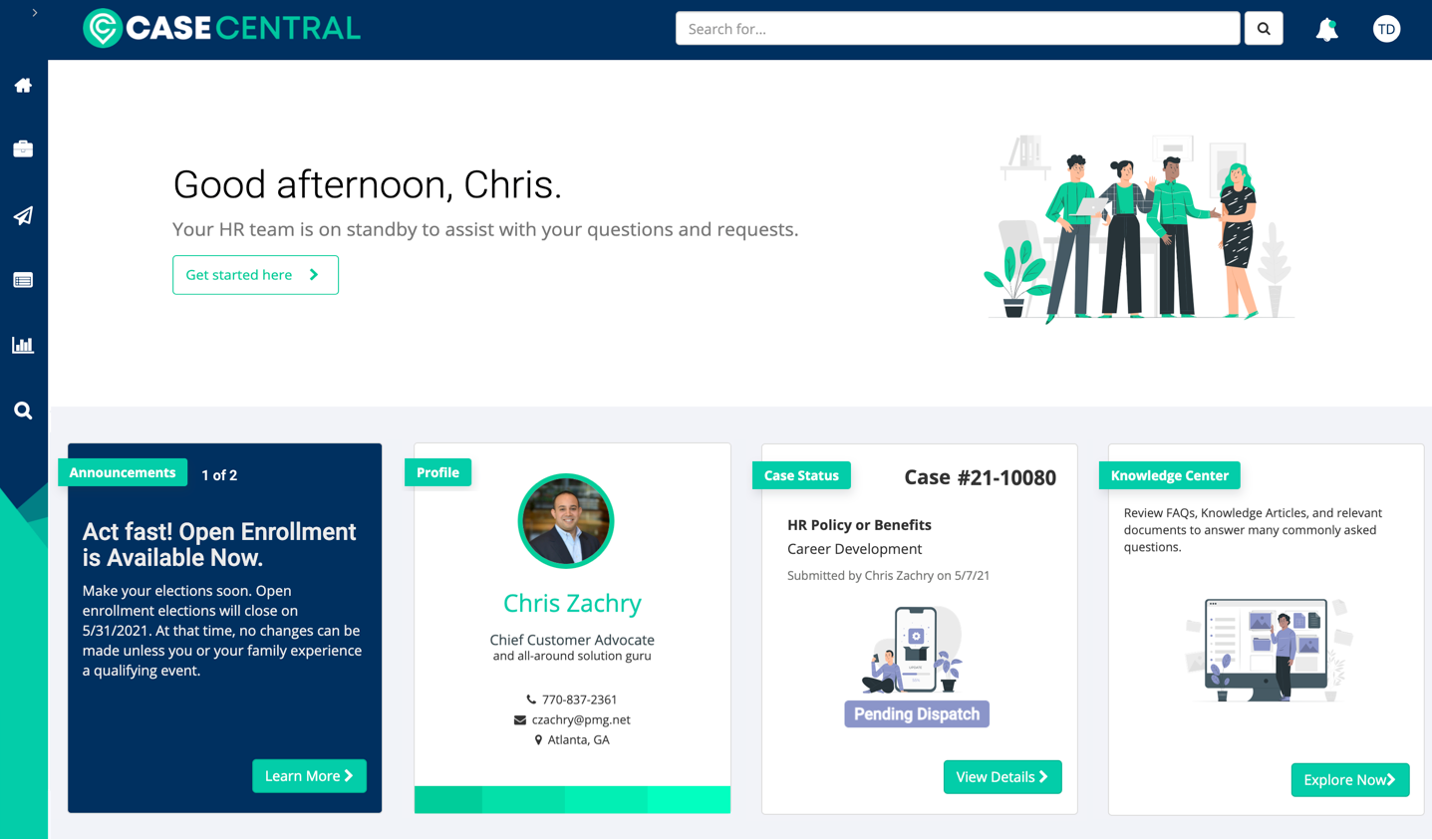 We'd love to speak with you about your current HR needs.