PMG believes in working together with customers to optimize business outcomes and develop strategies for continued success.

Many vendors tout taking a partnership approach, but PMG turns customers into advocates by delivering on the promise of partnership. From ensuring successful implementation to listening to feedback and incorporating it into the product roadmap, PMG is a true partner to customers.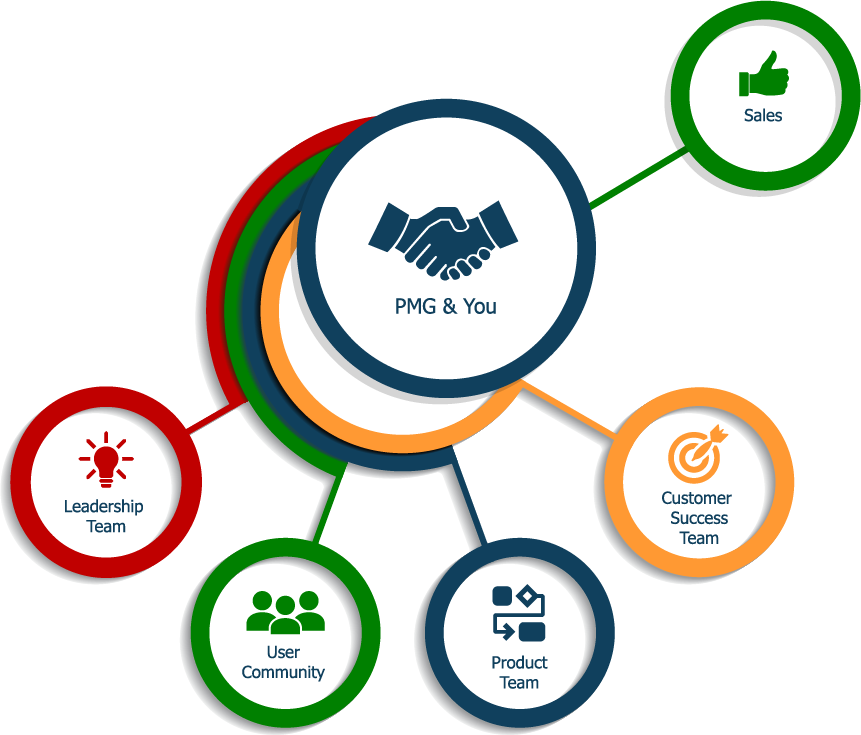 Customer Success Organization.
PMG's Customer Success team focuses on three key elements for empowering customers and delivering satisfaction:
Customer Experience
Customer Delivery
Customer Innovation
The customer journey is only beginning when the first implementation project goes live.