Automating Service Fulfillment within the Enterprise and Beyond
CSAA Insurance Group implemented PMG's Service Catalog Suite to help automate IT service delivery across the enterprise. Since then, CSAA has consistently expanded the service catalog capabilities to more than 575 IT services while extending to more than 3,500 users. As a result, employees and agents have an improved service request experience and service levels.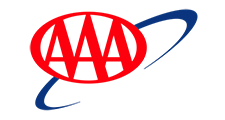 Challenge: Building a Foundation for a World Class Services Organization
CSAA began searching for an actionable service catalog designed to handle service requests and to be the foundation for larger service management initiatives. PMG was selected because of its flexibility for very rapid development of service offerings. The company then began its project and had more than a dozen services and associated business process workflows live in production within eight weeks.
Later in 2008, CSAA launched its service catalog with more than 100 service offerings and has continued to incorporate feedback and expand the catalog to 575 services. The service offerings range from ordering, updating and moving computers and phones to granting network and application access. Using PMG's graphical workflow engine, the company can add new services as needed and automate workflows streamlining the fulfillment process.
"PMG's service catalog is flexible and easy to use," said Diane Burkert, CSAA Insurance Group, Director of Enterprise Deskside Services." I wanted a service catalog that's user friendly and PMG's solution fit the bill."
A goal of the company was to remove delays and improve communication during the employee onboarding process. After implementation, employee orientation became a faster, automated process using cross-departmental process workflows.
"With the PMG Service Catalog, now everyone has a single place to go to get all their service requests fulfilled in a more efficient manner," said Shadi Ziaei, CSAA Insurance Group IT Service Center Manager.
Leveraging PMG's extensive library of connectors, the CSAA service catalog integrates directly with ServiceNow for asset management and back-end fulfillment, complete with automated assignment of requests. Now the company can better operate in a service management model, complete with the ability to incorporate service level agreements (SLAs), track time, and charge for services.
Solution: Simplify manufacturing business processes by adopting the PMG Digital Business Platform
PMG's Digital Business Platform readily met Jenkins' pre-established criteria.
Using a single portal interface, PMG helped standardize global processes by ensuring a consistent experience across geographically dispersed worksites
PMG's built-in administration capabilities put power back in the hands of Jenkins' team of citizen developers, establishing the autonomy Jenkins craved
Finally, PMG's straightforward workflow designer allowed IT to easily rebuild all services managed by the legacy system, giving the team the speed needed to tackle new challenges on the fly
With a PMG partnership officially in ink, the implementation kicked off according to plan. To start, Kautex's IT team mapped out a timeline for rebuilding the existing services in PMG. And when some of these global processes began to flourish in the new platform, several of Kautex's departments took notice.
Before long, Jenkins received a request from Kautex U.S. management, who was struggling with shift time recording for its manufacturing teams. Jenkins saw the opportunity for the PMG platform to deliver a solution, and with PMG, the team quickly created a time management system to monitor production effort. Now shift managers capture labor data in one place. As a result, leaders pull reports from PMG to analyze labor patterns and make more informed decisions on employee scheduling.
Results: Improved Service Management Across the Enterprise and Beyond
With PMG's service catalog, CSAA has automated and streamlined the service management process, reducing calls and automating workflows for more than 55,000 requests per year.
CSAA continues to automate every aspect of their service management, including an automated push of software upgrades and automated hardware fulfillment via a 3rd party. By automating hardware fulfillment directly with its supplier the company has been able to speed up the process and free up more personnel.
Additionally, the company is now working on providing field agents, in all Partner clubs across 23 states, access to the PMG Service Catalog. The goal is to help reduce the workload for the CSAA Insurance Group Service Center.
About CSAA Insurance Group
CSAA Insurance Group offers automobile, homeowners and other personal lines of insurance to AAA members through partnerships with AAA clubs. It is one of the largest personal lines insurance companies in the United States and is rated A+ by A.M. Best.