Dynamic Forms Deliver an Intuitive Experience for Users
Intelligent forms allow users to input or update data, which is then passed over to the workflow engine for processing.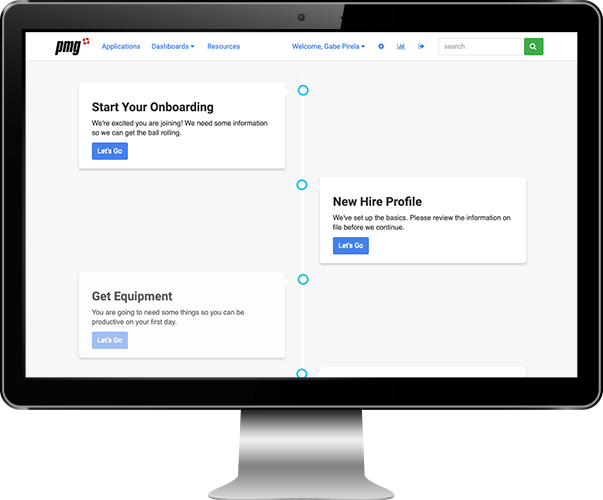 Interact intelligently with the data.
A key UI component for interactive applications is forms, and PMG offers smart, dynamic forms to smoothly guide users through data interactions while collecting required information.
Simple and complex control types
In PMG, forms are more than just a static series of text fields and drop down lists for data entry. Form elements like date picker fields and file upload functions, as well as spreadsheet-style grids, are all easily configurable.
Apply business rules directly on the form
PMG forms let you use rules to control the behavior of the various fields. It's easy to hide or show specific fields based on the option chosen in another field, or even apply "A drives B drives C" logic, where a selection in one field drives the possible values in other fields.
Take advantage of real-time data.
PMG forms can render and process data in real-time from within the platform or from an external system.
Dynamic data
With PMG, there is no need to replicate data from other systems or add steps to your process to access the information. Configurable integrations allow you to pull it directly from the system of record when needed.
Run workflows on the form
Leverage the power of workflows directly on forms to process data before the main workflow has been kicked off. There are virtually no limits to the data accessible on the front-end.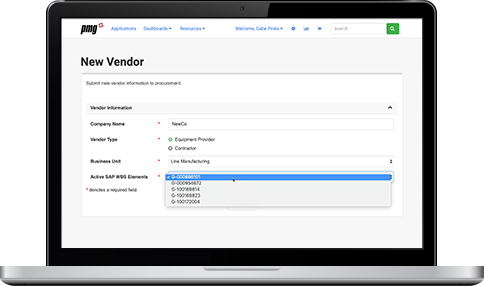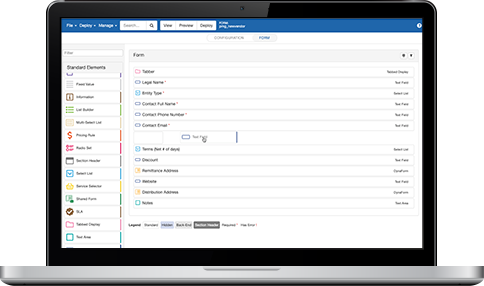 Build even complex forms without code.
Forms are needed when a user has to initiate or interact with a process, and PMG's Form Designer allows you to build them quickly.
Drag and drop building blocks
Rich forms can be built using a drag and drop interface to create the layout. Choose from a wide variety of control types and other form elements.
No-code configuration
Configure the properties of each question and form element easily. Incorporate logic as well as integrations to external databases and applications – all without code.