Filter down on your PMG artifacts
How can one checkbox make things so much easier?

In this edition of the PMG newsletter, let's talk about one of our favorite topics – YOU!
We've made a small but impactful change to allow PMG developers the ability to easily filter down to forms or workflows that they've recently been working on. We very creatively call this: Filter by Me!
Whether you're sharing an environment with many others or simply have too many forms or workflows to sift through, we think everyone will enjoy this new feature.
To make use of these new filters, you'll need to upgrade to version 21.1. Once you're running  our latest release, both the Form Designer and Workflow Designer will allow a user to filter search results to those that were last deployed or updated by the current user.
These options are displayed in the Open menu for both Form Designer and Workflow Designer.
Form Designer – Last Deployed By Me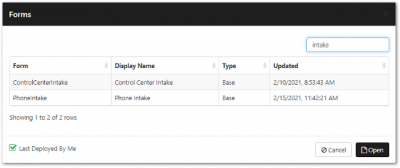 Workflow Designer – Last Updated By Me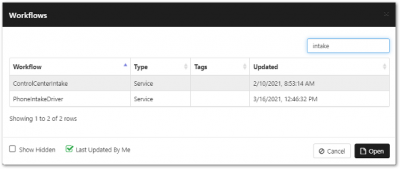 OK, enough about you. Get back to work! ?