PMG Form Version History
Ready for a trans-form-ation?

Sometimes little changes and updates can make a big difference – like removing creamer from your coffee to cut back on calories. That one can be really heart wrenching though.
In v21.3 we added a Form Version History. You can think of Version History as the long-lost companion to the Form Deploy Log that allows you to manage and deploy previous Form versions in just a few clicks.
This is an enhancement that our Product team has made to make managing Form versions on the Platform easier.
Version History allows you to see all your previous Form versions and deploy them from the same interface. Gone are the days of hunting for the version you need in the Deploy Log and having to download it, just to turn around and upload it again.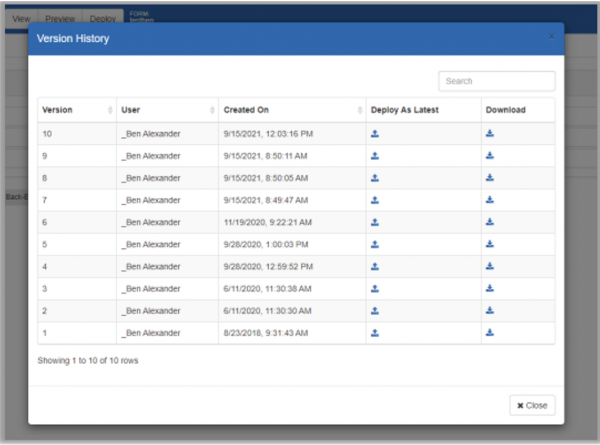 Like we said – it's a small change, but it makes a big difference. Enjoy!