PMG's Search Across Content Domains Capability
Configure search to be the power feature you need

Don't be like U2: "I still haven't found what I'm looking for…" Finding what you're looking for can be simple with PMG search.
You probably already know that PMG's built-in search functionality includes categories, services, knowledge articles, and more. But what if you want to include content from other data sources or replace the built-in search functionality entirely?
Well, you can use a SQL query or data workflow to either add to or completely replace the built-in search. Meaning, you can include records from your company directory, knowledge base, case management platform, and more by expanding PMG search.
For example, if you have a SQL database that contains vendor records, you can write a SQL query to search vendors by name and then include that query as an auxiliary data source. With this, your vendors can be found via the main search bar or by other search pages you create in the PMG Platform.
What if you want to search HR cases? You can use the Workflow Designer to create a data workflow that connects to your HR case management platform and retrieves case information. You can even use the workflow to apply permissions to the search, so that only authorized users are able to search HR case data.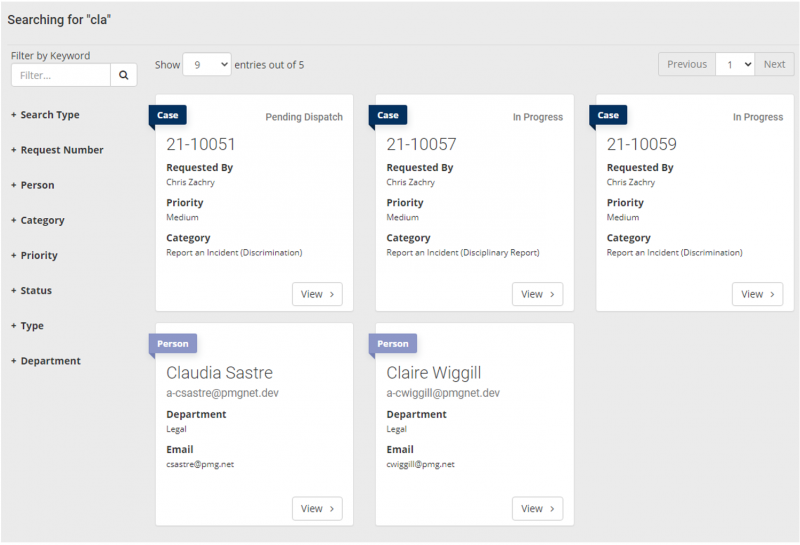 Now you'll always be able to find what you're looking for!